Fothergill Island's story is not a straightforward one. Our island's history is shaped by hope, bravery, daring feats, arduous challenges, political turmoil, and revival. A tale of one step forward, one step back, and a magnificent leap forward; driven by vision and dreams for a better and bolder future.
In 1958, the Zambezi Valley, which forms the border between Zimbabwe and Zambia (then Northern and Southern Rhodesia), was one of the richest wildlife sanctuaries on the planet. Rhodesia's Chief Game Ranger was Rupert Fothergill; a valiant man who was tasked with rescuing the Kariba wildlife from the rising floodwaters following the Kariba Dam's construction. This urgent rescue effort was called Operation Noah.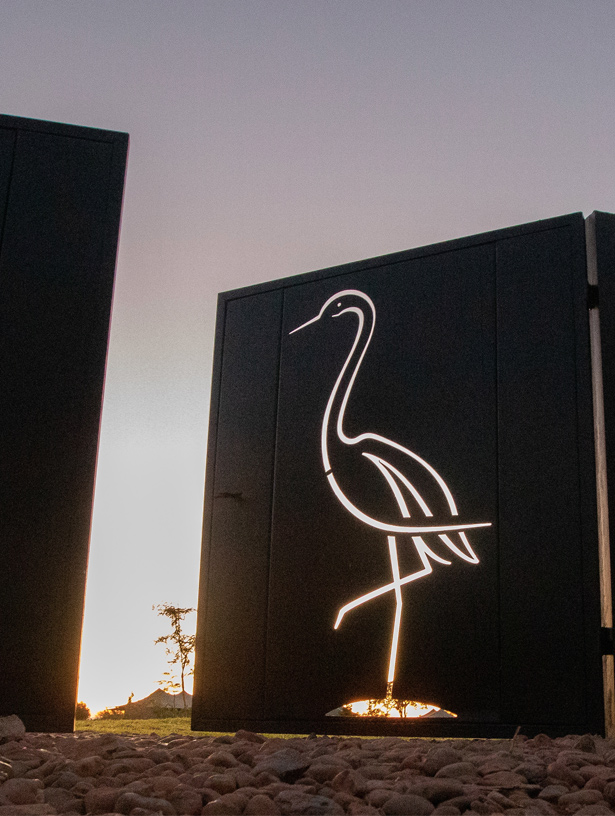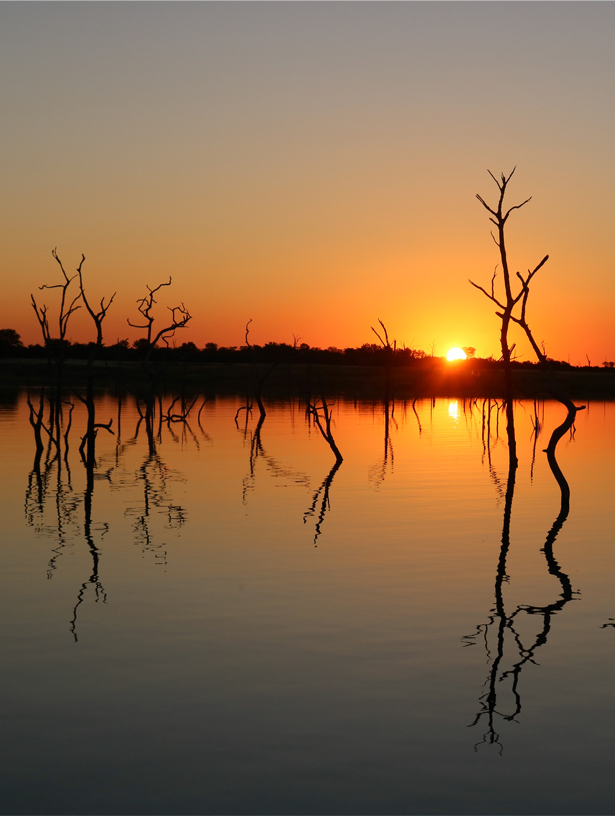 Over five gruelling years, until 1964, Fothergill and his team worked tirelessly at their task. The odds were against them, yet they persevered, pushed forward by their burning passion for the wild and Africa's wonderful creatures. The team stayed in simple bush camps and were required to travel large distances in rowing boats with rudimentary equipment such as ropes (made from old nylon stockings), sacks, nets, boxes, and dart guns.
With only these resources alongside tremendous courage and determination, the men rescued and relocated over 6,000 animals across numerous species, from warthogs and snakes to rhino, elephant, lion, and leopard. Most of these found a home in the Matusadona National Park.
Sifting through the Ashes
In subsequent years, the island changed hands and the country itself went through a period of uncertainty and turmoil. As the hourglass turned, the instability and volatility of the country's political and economic climate led to the island's neglect.
When our leadership team first set foot upon the island, the land was a desert; a shadow of what it had once been. The bountiful wildlife that had previously inhabited this place was nowhere to be seen, with only the broken branches of trees hinting at the presence of the gentle giants that called this home.
With Fothergill's legacy echoing inspiration, we strode forward with our vision to rehabilitate and transform the island into a sanctuary worthy of the hero's efforts. A phoenix of unimaginable perfection, rising from the ashes to reveal its radiant plumage to the world.
Inspired Dreams of Revival
Overcoming the neglect and tumult of the past, we rebuilt this idyllic place. Inspired by Fothergill's reverence for the bush and Matusadona National Park, we sought, in collaboration with the relevant conservation and parks authorities, to assist in restoring the land and its animals.
The essence of humanity, the fundamental value that makes us human, is the desire for self-improvement. Now, more than ever, we realise how much our environment and wildlife need to be protected, preserved, and respected. How much we need to rise, be and do better, to take care of the vulnerable in our world.
With these principles in mind, we are actualising our vision of creating an outstanding private safari island experience while giving back to our vibrant people and beautiful wildlife. Taking responsibility for our actions by upholding sustainability practices and limiting our environmental footprint. All while providing an action-packed, bespoke, and exclusive vacation package for our valued clients; offering their loyal patrons a stay they will never forget.
"The island's heritage and legacy is the foundation upon which we've built our vision, to create a truly remarkable experience in this phenomenal place. Every detail is looked after and every consideration is given to our guests, allowing them to enjoy a sensational affair with Africa that exceeds all expectations. We are tremendously proud of our island's rich history and namesake. It is a true privilege to call the island named in Fothergill's honour, our home."
Andy Lowe and Neil Evans
Co-owners & Fellow Island Sojourners