Matusadona Conservation Trust
African Parks, in partnership with the Zimbabwe Parks and Wildlife Management Authority (Zimparks), signed a 20-year agreement to manage Matusadona National Park on November 1st, 2019. Together, they formed the Matusadona Conservation Trust.
African Parks aims to revive Matusadona National Park through a foundation of good governance, an effective law enforcement strategy, community engagement initiatives, tourism promotion, and the restoration of wildlife populations through reintroductions of indigenous animals. The trust's shared vision, alongside the government's ideals, is to reposition Matusadona National Park as a leading safari tourism destination that offers exceptional game viewing from both the land and water, benefiting people and wildlife for generations to come.
Our Fothergill Island staff and management completely support the trust's objectives and contribute to conservation through funding and responsible practices, such as sustainable sport fishing and the complete implementation of a solar-energy-driven infrastructure. We have stringent fishery and water-based activity controls in place and assist with anti-poaching efforts, in cooperation with, and under the direction of African Parks and law enforcement.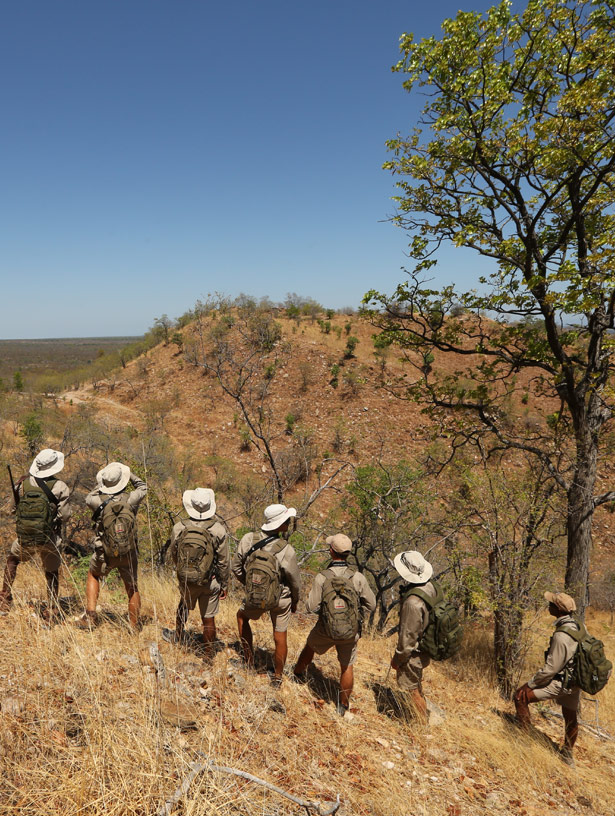 At Fothergill Island, we are absolutely meticulous about our quality of service and clients' needs. Our accommodations are kept pristine and we remain true to our all-inclusive nature. We believe that attention to detail costs nothing, but is everything when it comes to our guest experience. This bottom line has been reflected in much of our visitors' feedback, which speaks highly about our team and their impeccable service.
Our staff are hand-selected and placed within apprenticeships on the island. All our team, including the fully-fledged professionals, began with the task of making beds. From this seemingly-humble beginning, we instil the values of diligence, conscientiousness, and attention to detail that shapes our culture. Once they have mastered this task, we train them for the next position. From our gardeners and cooks to the workshop staff, they all come to us straight from school and gain the skills to develop successful careers at Fothergill Island.
Once staff demonstrate an affinity with a certain vocational path, we provide the opportunity for them to progress in that direction, whether it be through wine and chef courses or boating licences. As a result, our employees are driven, attentive, excellent communicators, and dedicated to exceptional service. They have touched every aspect of the island and can share invaluable insights and first-hand knowledge of the history, charm and hidden gems of Fothergill Island, Lake Kariba and Matusadona National Park.

In alignment with our inspired design of integrated wilderness, 95% of the island's energy requirements are fuelled by solar power. A true celebration of sustainability, our island features a prominent solar plant; an engineer's delight to behold. Our guests are welcome to request a tour of our plant and discover more about the island's infrastructure.
The world does not have time for "average". We promise a bespoke, unique safari and fishing experience for our guests. An outstanding offering that our clients and travel agents will be confident to include in their international portfolio of exclusive luxury safari destinations. Our strong environmental and philanthropic credentials, as well as our custodial protective stance in protecting our precious eco-systems, also complement the urgent, worldwide need for responsible action regarding our planet and the quality of life for future generations of people and wildlife.