Activities and Experiences
Dave Christensen, our Guide Emeritus, has been part of the Zimbabwe Professional Guides Association Examining Board since 1992. He leads our activities, conservation efforts, and sustainability portfolio at Fothergill Island. In addition to wildlife, the bush, and family, Dave's passion is to shape the future of his field by passing the torch onto the next generation of guides and safari industry staff.
He seeks, through active involvement, to assist in the nurturing, teaching, and development of world-class safari industry personnel. But, more importantly, to help them become exceptional professionals who are completely committed to conservation and community development within Zimbabwe.
With Dave at the helm, our island team provides several land and water-based activities suited to individuals and families.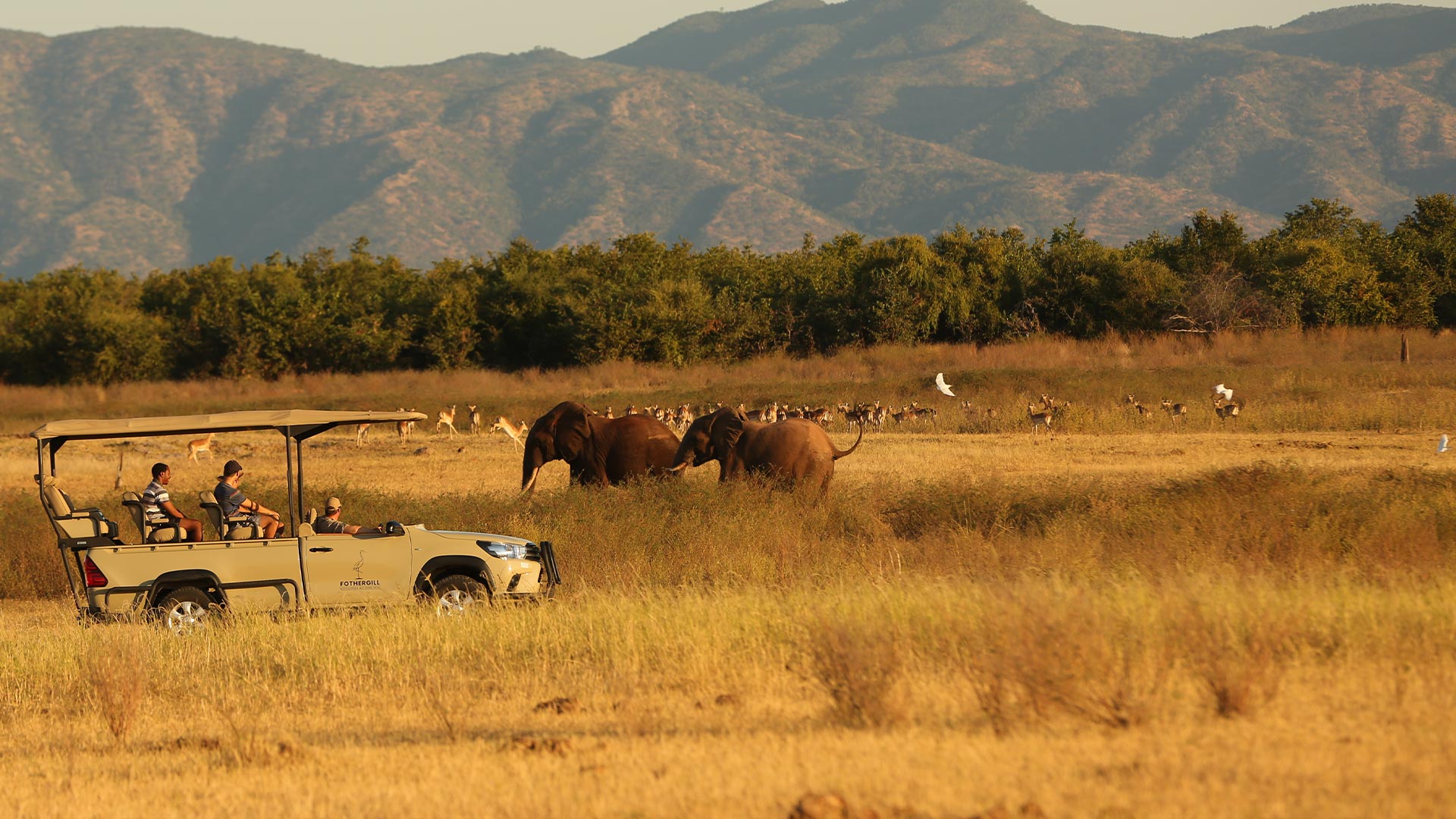 Our guides are always on hand to share their wealth of wildlife knowledge. Our modified open 4×4 vehicles include comfortable and customizable seating, padded roll bars, interactive iPads, binoculars, charging points for cameras and equipment, and a cooling canvas-covered roof for morning and afternoon game drives.
The game viewing and photographic opportunities at Fothergill Island are awe-inspiring. On the plains, roaming lions prey on vast herds of antelope, zebra, and buffalo. Likewise, hippos and crocodiles traverse Kariba's waters. A fascinating quirk unique to our area is the often-seen lion prides that appear to be mastering the art of catching crocodiles as they bask on the banks of the lake.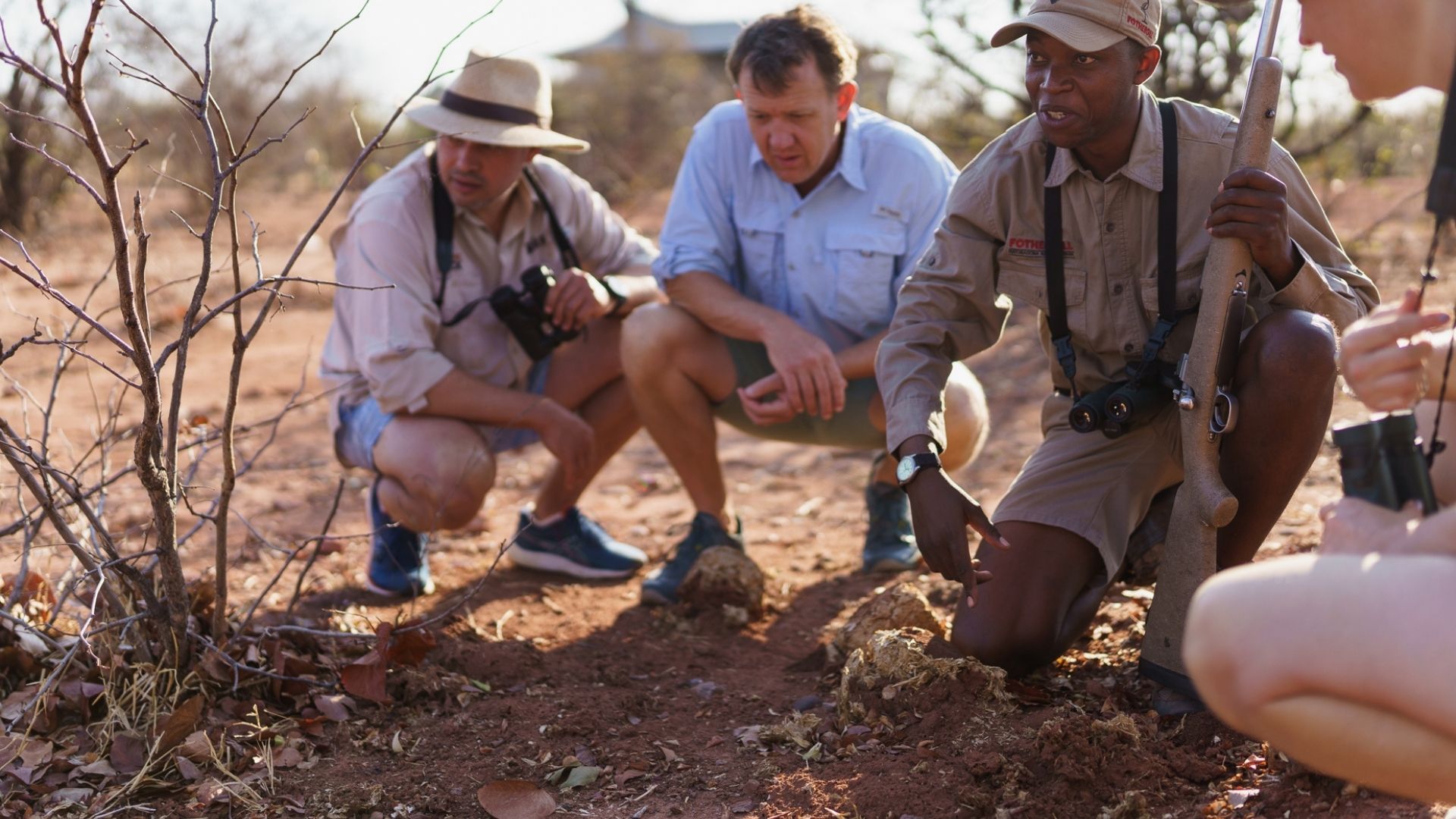 Guests who revel in up-close and personal experiences will appreciate our walking safaris that offer a thrilling view from the ground. They are shown a multitude of natural wonders, from birds and fauna to rock formations and flora, by an experienced guide.
Treading the same tracks as the Matusadona wildlife, breathing in the scent of crushed wild grasses, and having the senses come alive is an exploit our guests talk about endlessly. Our guide expertly interpret the signs and sounds of the bush and pass on a passion for wildlife that lasts a lifetime.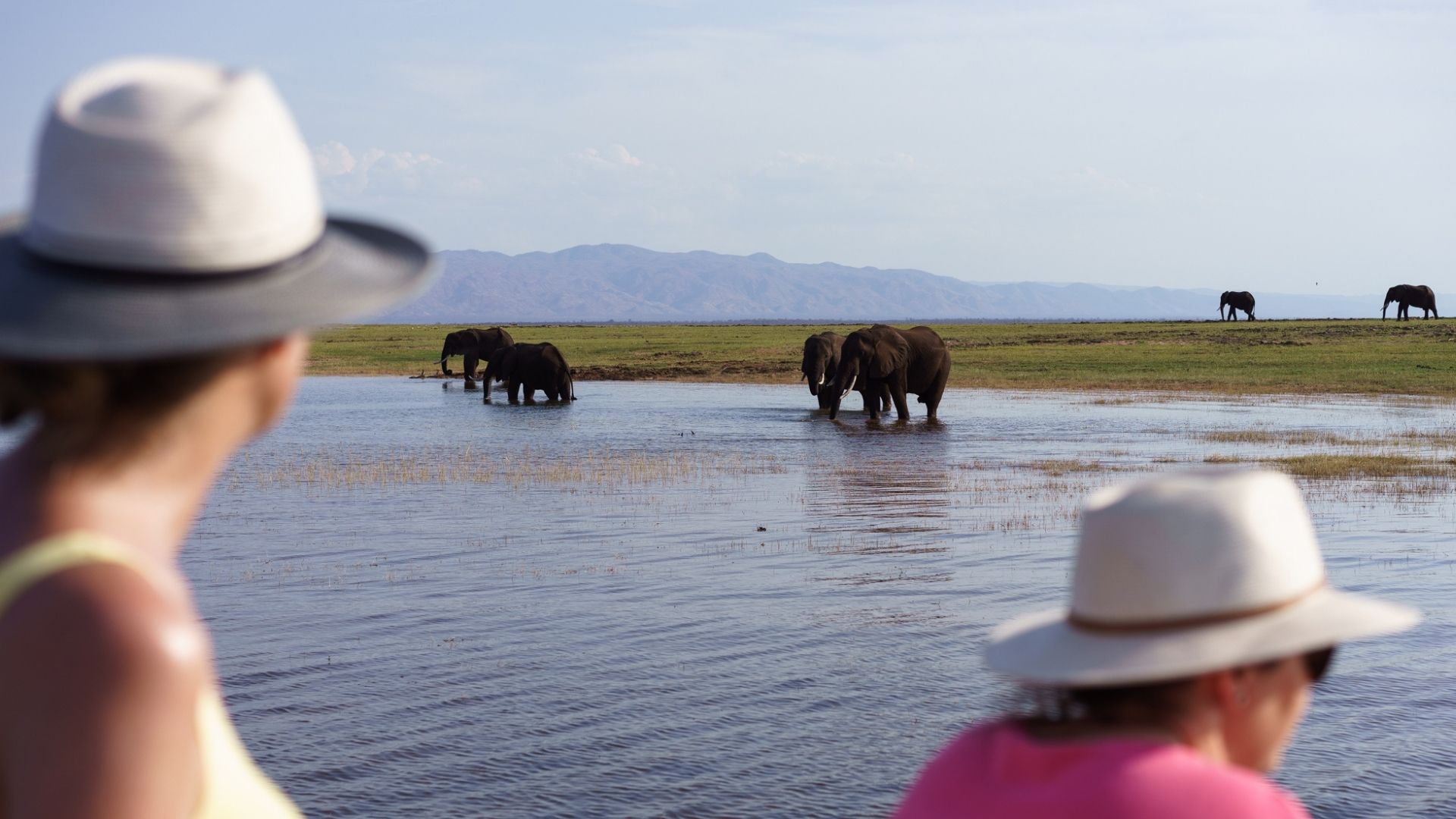 Matusadona National Park and Lake Kariba presents guests with the chance to explore open waters on a boating safari. This unique way to view game allows guests to cover more ground and explore more of the dramatic landscape. Safari cruises offer guests the one-of-a-kind opportunity to see iconic and touching water-based wildlife scenes. How else could a person see elephants playfully spraying water from their trunks in the shallows or coming together as a family to gently help their calves out of muddy depressions on the lake banks?
Sunset cruises into the quiet and brooding Sanyati Gorge never disappoint. Guests are left breathless by the magnificent variety of birds (over 240 species of every colour) as well as incredible views of the rugged cliffs and terrain. In addition to the hypnotic sights and moving wildlife scenes, our guests can sip glasses of the finest chilled wines from our cellars as well as exquisite cheese boards.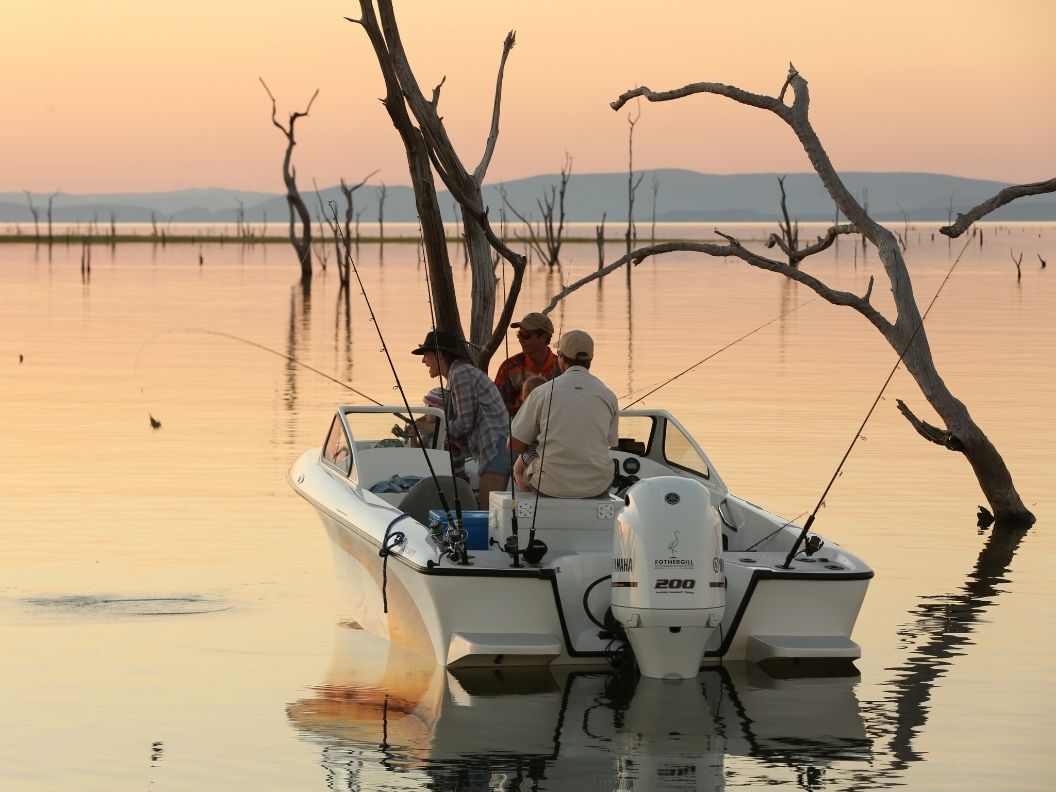 Lake Kariba has a world-renowned reputation as a prime fishing destination, especially relating to the formidable Tigerfish species, Africa's finest freshwater fighting fish. Lake Kariba's gorges, bays, flooded forests, and floodplains are rich with tilapia and numerous species and subspecies of catfish. Lake Kariba is a fisherman's paradise for experienced anglers and an idyllic starting point for those who have never fished before.
Many experienced fishermen have come to accept that the best fishing spots are usually accompanied by sub-par accommodations and facilities, and a hefty cost. Here at Fothergill Island, we offer something different from these destinations. Our island team and the magnificent Lake Kariba work together to create an outstanding fishing experience where guests enjoy luxurious accommodations and legendary fishing opportunities. We have a full spectrum of world-class conventional and fly-fishing equipment on site, along with our superb guides who have represented Zimbabwe for freshwater angling globally.
The Fothergill Island team is deeply committed to conservation and community. One of our primary objectives is to use sustainable sport fishing to create long-term meaningful and positive changes to the people, fauna, and flora within the area. In line with this, Fothergill Island promotes and practices catch and release fishing only.
The wellbeing and importance of family is an aspect of life we full-heartedly embrace. We have specifically geared our camp to be child and adult-friendly. Our action-packed offerings ensure children of all ages are kept entertained while also being exposed to inspiring new environmental perspectives and the continent's most iconic wildlife. Families can share profound, unfiltered moments together in the bush throughout their stay. In addition, activities like archery captivate children while also proving to be just as much fun for the adults.
Alongside these incredible family-bonding activities, we also offer tailored experiences for each individual. We at Fothergill Island make it possible for each family member to pursue their own interests at their own leisure. As the avid anglers head out to the Lake to snare the famous Tigerfish, our more sedate guests can enjoy their latest novels, pool-side, on loungers in the shade.
For adults craving some quiet time, we have the means to keep children engaged and stimulated throughout their stay. Our focused "Mini Ranger" course enhances children's appreciation of nature whilst giving them the freedom to learn more about the environment in the heart of the wilderness. This fun-filled, multi-day adventure teaches youngsters subjects ranging from outdoor survival and basic animal tracking to the secrets of tree and bird identification.
Our other child-oriented activities include:
Bush and trail walks for children 5+